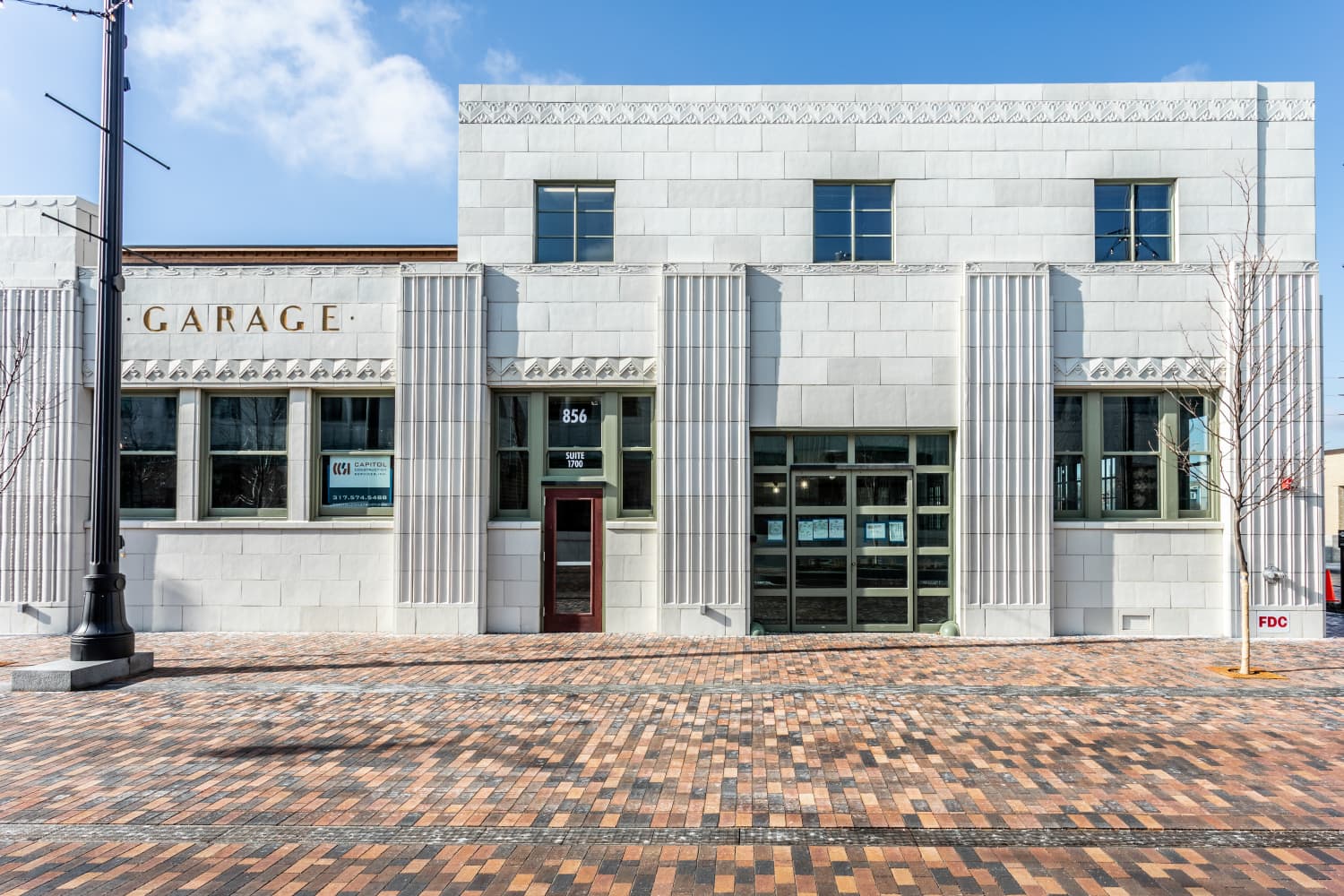 When you think of leading examples of Art Deco architecture, big cities probably flash to mind. Take, for instance, the sunburst-patterned steel spire on the iconic Chrysler Building that dazzles and defines New York City's skyline. Or, along Ocean Drive in the heart of Miami's South Beach, Art Deco architecture is abundant, with eye-catching design elements like neon-splashed hotel facades and terrazzo floors. In Los Angeles, glamorous geometric buildings epitomizing the height of the Art Deco era can be spotted, like the 13-story turquoise-and-gold Eastern Columbia Building.
But Art Deco architecture and design — which began making waves a century ago and is now poised for a revival — can also be found in some smaller cities throughout the United States. Unlike other cool-again architectural styles (think: mid-century mod!), it's quite tough to find Art Deco-inspired homes for sale. While some historic houses may occasionally pop up on the market with Art Deco hallmarks like rounded corners, the architecture style more commonly influenced commercial buildings. The good news, for Art Deco-loving renters, is that some of these century-old office towers are now being converted into apartments and lofts. 
Here, find three surprising cities with a good deal of Art Deco architecture, including spaces you can call home. 
Indianapolis is rich with Art Deco architecture, including a stunning example of the style: The Circle Tower, which features ornate hieroglyphic-like motifs on a bronze screen over the north entry. (The building was completed eight years after the discovery of King Tutankhamen's tomb in 1922 and designed during a time when the nation was fascinated by all things Egyptian). 
The city's renovated Bottleworks arts and entertainment district — which includes a food hall, theater, shops, restaurants, office spaces and more — is brimming with Art Deco character. Once a Coca-Cola bottling factory, for instance, the Bottleworks Hotel pays homage to its history by retaining some of the charming, vintage details, like colorful tiles. 
For residents, the former Bush Stadium, a baseball stadium completed in 1931 with Art Deco themes, has been converted into lofts inside a technology park today.
An oil and construction boom in the early 20th century gave way to ornate, Art Deco-style architecture in Tulsa. Architect Bruce Goff, who was known for his wildly geometric buildings and homes in the Midwest, left his mark on Oklahoma. One of his famed designs is the Boston Avenue United Methodist Church, which broke convention by going the Art Deco route with a rounded sanctuary and slender 15-story tower rather than the more popular Gothic direction. 
Several more buildings and structures throughout Tulsa embody Art Deco, from a veterinary hospital and high schools to the 11th Street Bridge and the Philcade Building, designed for oil baron Waite Phillips with a zigzagging style. 
Renters can take their pick of Art Deco-inspired digs. The Philtower Lofts are housed inside a 1920s-era building that has a pyramid-style roof with multi-colored tiles. One of the city's oldest skyscrapers was transformed into The Palace Apartments, which has modern finishes but preserves Art Deco features like pops of color, tall ceilings, and large windows.
Spokane is home to lots of spectacular architecture from the Art Deco period, from the Paulsen Penthouse that can be rented out for Gatsby-esque parties to a historic parking garage that pioneered the architectural style in this Washington city. 
Spokane City Hall is housed inside an old Montgomery Ward department store that boasts artistic flair from the Art Deco period. You can also catch movies at the historic Garland Theater or attend a Spokane Symphony concert at Martin Woldson Theater at The Fox. 
Perhaps one of the best surprises? There's plenty of Art Deco-influenced housing, including this condo in a historic building that's listed under $170,000. Just add velvet curtains.