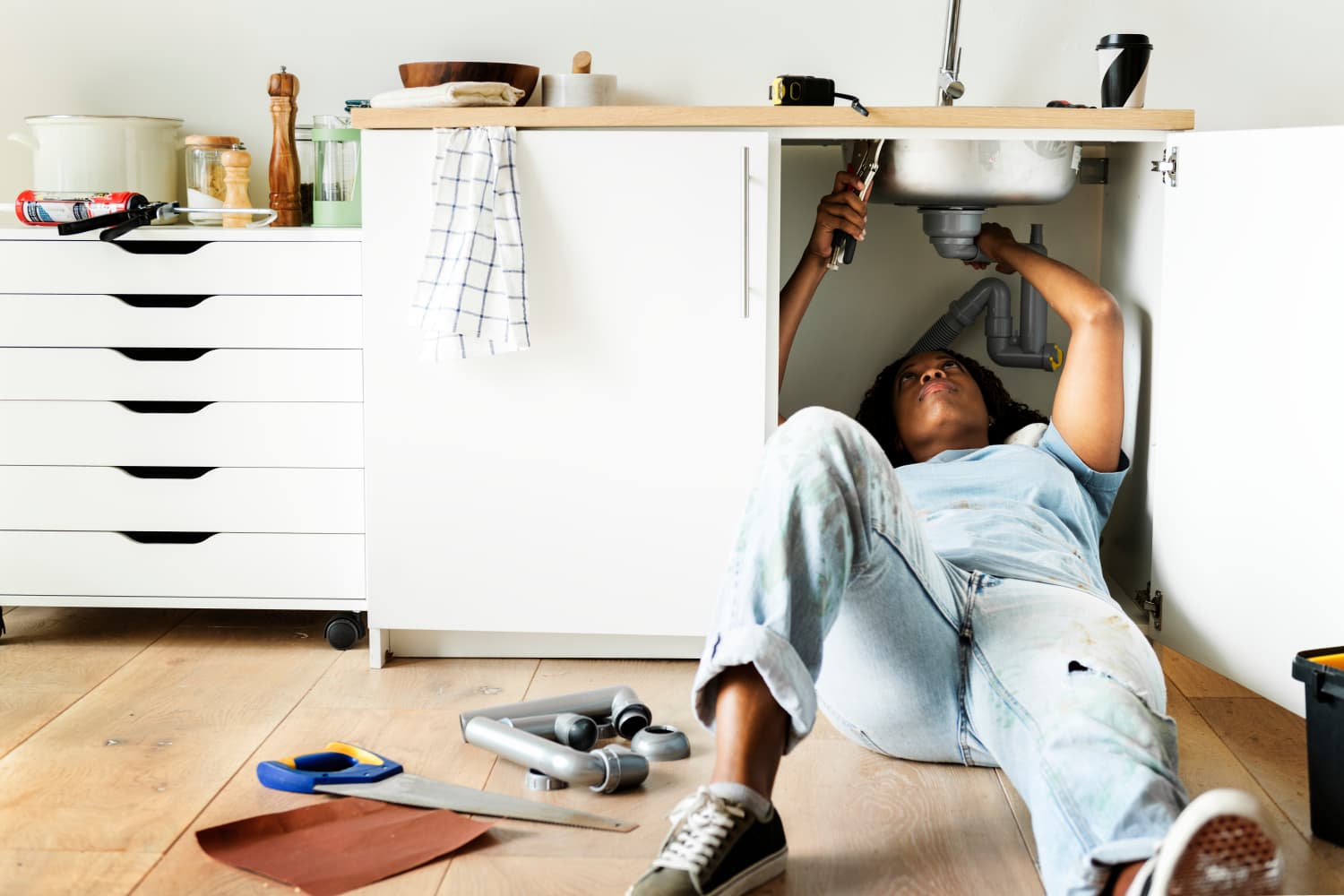 When I got the inspector's report back for my house, my jaw dropped to the floor. How can such a small house have so many issues? After reading his report, I seriously wondered if I should back out of buying the house altogether.
But when I took the report to a contractor friend of mine, however, he pointed out that many of the "problems" the inspector had found were actually relatively simple fixes that wouldn't break the bank.
Because of just how thorough home inspections are, the reports that describe the inspector's findings can read like a big, long, scary, laundry list of red flags that will surely mean financial ruin if you decide to go through with buying the house.
After going through my home inspection report line by line, I realized that most, if not all, of the issues were pretty minor. I decided to go through with buying my house and, now, two and a half years and a pandemic later, I'm so glad I did. 
With help from my dad, my boyfriend, and a handful of experienced professionals, I was able to work through every issue on my home inspection report quickly and affordably. We spent $50 at Home Depot to swap out the plumbing underneath the bathtub, hired someone to install a radon pump, and did some sleuthing around to determine that a faulty outlet in the kitchen was actually connected to a ground-fault circuit interrupter, or GFCI, in the bathroom; a simple reset of the GFCI meant the outlet worked like new again.  
If you're in the process of buying a house and you're staring at your home inspection report in horror, don't freak out. Instead, channel that energy into these easy fixes you can make after you close.
Home inspectors typically test every single outlet and light switch in a home — sometimes they come across one or two that don't work. Though you may need to hire an electrician to take a closer look, sometimes you can solve the problem yourself for just a few dollars, says Sarah Sain, who owns Sain Homes, a full-service design and renovation company in Greenville, South Carolina, with her husband Matt. 
"In some instances, a light could be written up as faulty when it could just be a dead lightbulb," she says.
Your inspector may identify a leaky or problematic faucet, but you can typically solve this problem with a little troubleshooting and online research. Or, if the faucet is simply old and has experienced a lot of wear and tear, replacing it may address the issue, too, says Beatrice de Jong, a real estate agent based in Los Angeles and a consumer trends expert at real estate company Opendoor. 
"I've personally replaced faucets after watching YouTube tutorials and found it surprisingly easy to do," she says. "Simply search the brand and model of your faucet and watch videos to see exactly how it's done."
Plumbing issues more broadly also tend to be relatively simple updates — things like replacing a gasket, re-sealing a connection, or tightening a packing nut. That said, if your inspector also identifies mold or serious water damage in connection with a plumbing problem, you might be dealing with a way bigger issue — but fingers crossed that's not the case.
"If you're a DIY enthusiast, plumbing is one of the least challenging aspects of home repair you will probably find," says Cameron Miller, a real estate agent in Toronto.
Your inspector may find evidence of water pooling on the concrete or the ground below the gutters. If he finds water damage in your foundation, that's a more involved (and expensive) fix. But if not, you can prevent future water damage from occurring by cleaning out the gutters regularly and installing downspout extenders, which usually cost less than $10 at the hardware store. I installed some shortly after moving in and now, whenever it rains, the water flows where it should: away from the house! 
"Downspout extensions are easy to install and will help direct water away from the house and foundation," says Joshua Steffan, vice president of inspections and real estate for Porch Group. 
Your inspector may find cracks or holes in the drywall, which can result from normal settling or damage caused by the previous owners. It's easy to patch drywall yourself with inexpensive materials and tools from the hardware store, Steffan says.
"Small interior wall cracks that occur from settling and other damage like dents and holes can be patched relatively easily with a do-it-yourself drywall repair kit," he says.