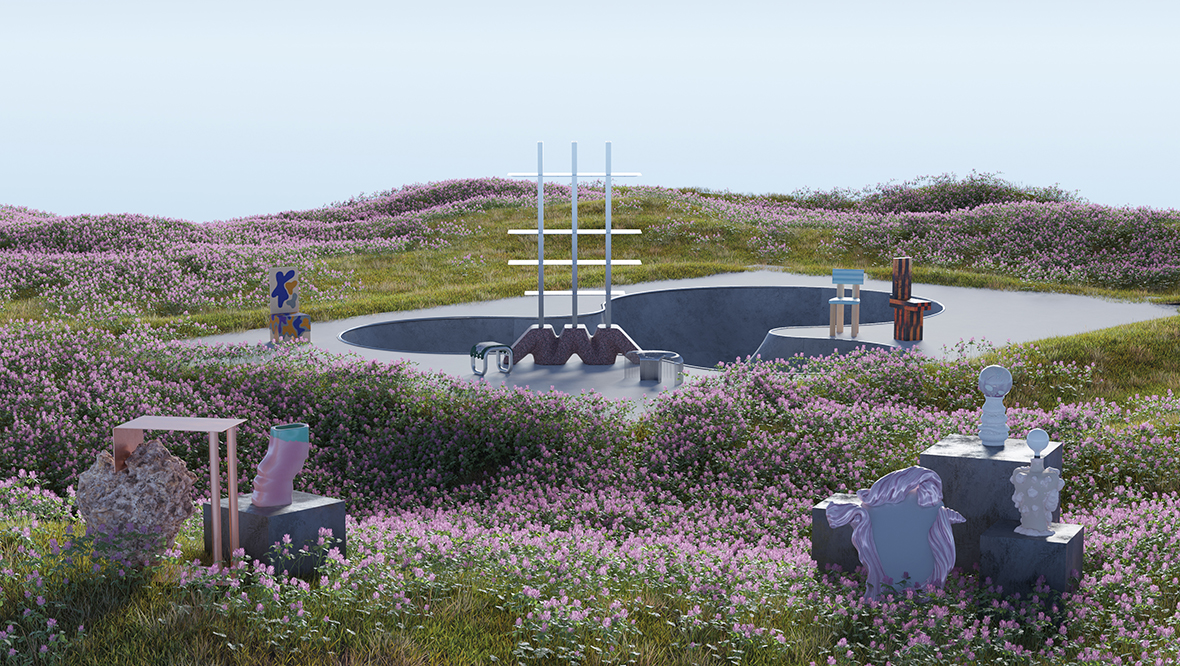 "There is a lot to say about this shift in thinking, from classic Scandinavian design to something which blurs the lines of minimalism and maximalism. There is a desire to innovate and carve out a new space for both emerging and established designers. Alongside this, traditional craft practices remain highly revered, albeit with a twist," said Markos.
Virtually presented in a concrete skatepark surrounded by a field of flowers, designers Andrea Santivanez, Elias Båth, Gustav Winsth, Jonatan Nilsson, Josefin Zachrisson, Julia Olanders, LAB LA BLA, Oscar Wall, Lisa Hartwig Ericson, Maria Bang Espersen and Sofie Wallenius demonstrated Sweden's breadth of creativity. By bringing together the country's traditional hantverk (or handicrafts) – such as glass blowing, textile development and woodwork – a wide variety of furniture and decorative objects were created to give us just a taste of what to look for from the country in the future.
To learn more about Maximalist 180°, visit adorno.design.