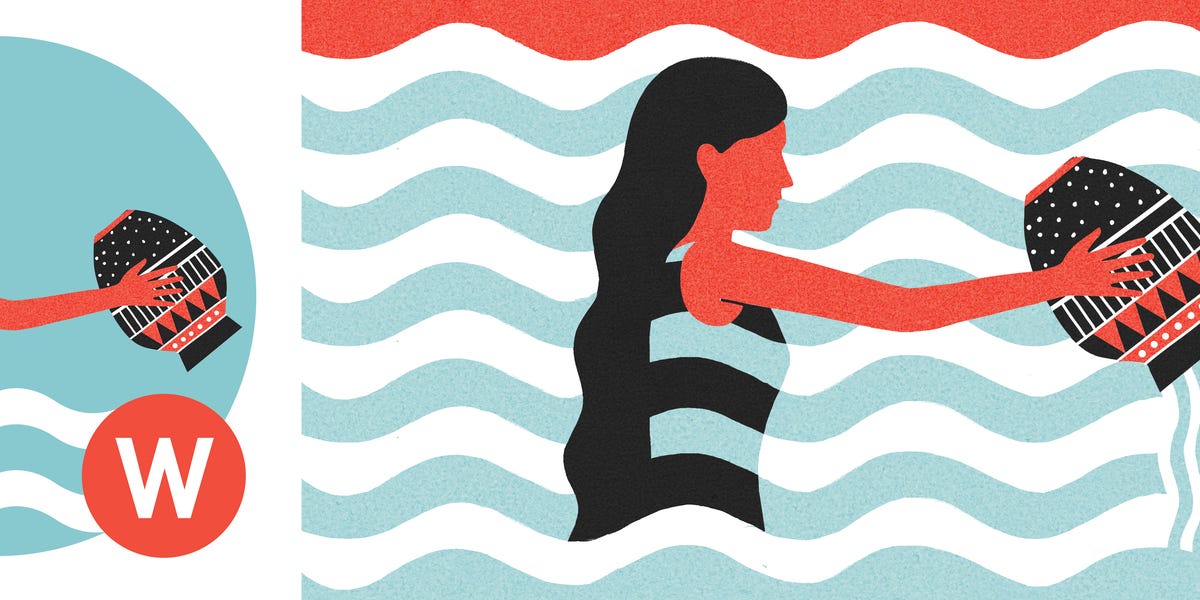 None
A strong intention is the best way to manifest your dreams, Aquarius, so if you've been sweating the small stuff, it's time to actively shift your mindset. On Thursday, November 4, the year's only new moon in alchemical Scorpio energizes your goal-oriented tenth house, putting your eye on the big picture. Your metaphysical sign knows how the Law of Attraction works: What you focus on expands! The more you talk, fixate on and hyper-analyze what's "wrong," the more the universe will serve you more of the same. We're not saying you should ignore problem spots or bury your head in the sand. But choose the right "audience," when you need to unload. Venting buddies will just inflame your fears. What you need are solution-oriented people who act more like coaches than confidantes as they keep your eye on the big picture of it all.
Start tapping the professional powerhouse who lives inside you. This new moon kicks off a six-month cycle that could send you rocketing up the ladder of success. Work backwards from your hoped-for finish line. Where would you like to be on May 16, 2022—the day of the corresponding full moon in Scorpio (which is also a potent lunar eclipse)? What does your life look like, feel like…and who's right there next to you? And also, where would you like to be by November 24? Because on Friday, Mercury wings into Scorpio, making you a master strategizer for the next three weeks. While you COULD slog through the tedious "wax on, wax off" approach, you'll go further faster by planting yourself among the movers and shakers. Making key contacts will speed your ascent exponentially. Your collaborative sign is well aware that it's all about who you know. You might have to wake up early for a few power breakfasts or take the odd webinar or weekend seminar, but think of it as an investment in your shining future.
A wave of creative and romantic energy crashes onto your shores this Friday, November 5, as Venus floats into Capricorn and your boundless twelfth house. Fantasy or reality? It's going to be hard to tell while Venus hovers here until March 6, 2022—an extended cycle due to an upcoming retrograde from December 19 to January 29, 2022. But given how nebulous the state of the world is, an ability to escape into daydreams could be highly beneficial. The only caveat? With la love planet dropping a rose-colored lens over your judgment filter, you might misread people's true intentions. Run the background checks on anyone new and promising. This could be a best-case scenario thing, where you get even MORE confirmation that you've found someone great.
If you recently weathered a breakup or life-altering shift in a relationship, devote this Venus cycle to your processing. Stop sleeping in your ex's band tee or privately viewing their pages and feeds. It's time to mourn but also mend your heart by clearing the space for new memories. If this person is meant to return to your arms, it will probably happen according to Murphy's Law: When you're so busy loving YOUR life that you don't even care about being in the relationship (that much) anymore. And if you're dealing with a serial ghoster, keep your guard up during the December 19 to January 29, 2022 retrograde! We know it can be hard to resist, especially if you're spending too much time alone. Remember—nothing is lonelier or more anxiety provoking than "being" with someone who leaves you in a constant state of uncertainty.
This content is created and maintained by a third party, and imported onto this page to help users provide their email addresses. You may be able to find more information about this and similar content at piano.io