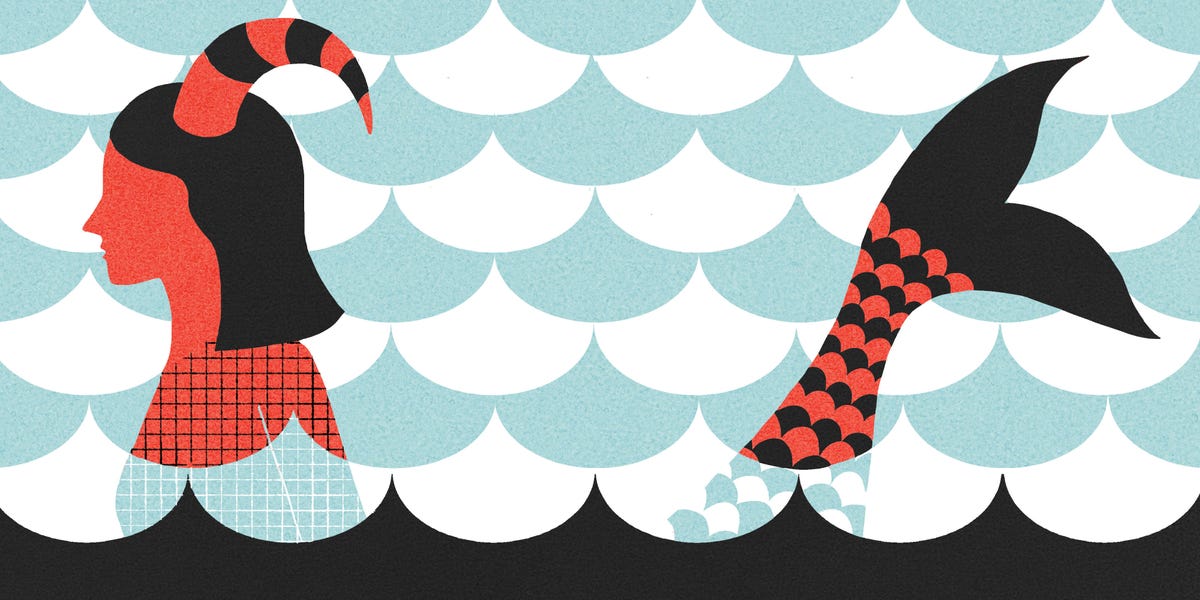 MONTH OF October
You're on a mission, and you won't be stopped! October could prove to be one of your most ambitious months in 2021, so don't ease up on those boss moves now, Capricorn! Not only is the Sun in Libra and your professional tenth house until October 22, but energizer Mars is also making its biennial blaze through this zone until October 30.
When the red planet arrives, everything speeds up, which can drive up stress and excitement in equal measure. Work could be demanding before the holiday season, with long hours and short turnaround times. But on the upside, you'll make strides that can help you close the decade with a huge feather in your cap! The October 6 Libra new moon opens a window of prosperous opportunities to boost your status and score a professional coup before the year ends.
The fly in the ointment, at least for the first half of the month, is Mercury retrograde. The planet of technology, communication and travel is in a three-week backspin through Libra from September 27 to October 18, which can slow down or sideline some of your ambitious plans. Negotiate, pitch and meet with decision makers, but know that you shouldn't sign anything official until after Mercury goes direct. The October 20 Aries full moon illuminates your sixth house of systems and helpful people, putting an even finer lens on the details you may have missed.
There are other compelling reasons to wait until later this month to finalize plans. Since mid-August, all five of the slow-moving outer planets (Jupiter, Saturn, Uranus, Neptune and Pluto) have been retrograde. Now they start to turn direct (forward): Pluto on October 6, Saturn on October 10, Mercury and Jupiter on October 18. As they do, momentum starts to build, particularly around money, work and your solo plans. The end of the year could very well help you make up for time and even income that you lost over the spring and summer.
No need to go it alone, though, Capricorn! On October 22, the Sun shifts gears into Scorpio and your collaborative eleventh house. For the next four weeks, assemble your dream team. Leave room in your calendar to network and gather with friends. You're not wasting time by hanging out—remind yourself of that as often as necessary! The dynamic energy that comes to life in a group setting can spark visionary ideas that inspire your big plans for the year ahead, which, knowing you, you're probably already thinking about!
The Sun is in Libra until October 22
Get to work, Capricorn! Your marching orders come direct from the cosmos while the Sun makes methodical steps through Libra and your structured, ambitious tenth house. As the natural ruler of that realm, Capricorns should truly feel "in the zone," ready to take last month's lofty ideas and put them into concrete goals.
This year is even more ambitious because you've got energizer Mars burning through Libra until October 30, making you resemble every hard-working, hustling Capricorn stereotype. No shame in that game! The tenth house is the zone of leadership and public image, and with Mars here, you can rise to a new level of prominence. If you're not plotting world domination at the moment, it's still an excellent month to clarify a few "pillars" that you'd like to focus on achieving for the remainder of 2021. Close your eyes and imagine it's New Year's Eve: What would you like to say you accomplished and raise a toast to yourself for, Cap? Prioritize THAT.
The October 6 Libra new moon brings a fresh start to your career
The October 6 Libra new moon is the perfect day to start something new professionally or to get going on a major goal. Consider where you'd like to be six months from now, then reverse-engineer the steps you'll need to take to accomplish that. You've got this, Capricorn! Your efforts will bear fruit between now and the April 16, 2022, Libra full moon. And with rev-your-engines Mars making an exact meetup with the moon, you're extra inspired to get plans and goals in place. Six planets are in air signs today, emphasizing the most secure and profitable parts of your chart. If you needed a green light to forge ahead with big plans, this is it. 
Pluto also turns direct on October 6
Your call to greatness gets amplified by transformational powerhouse Pluto, which wakes up from a five-month retrograde in YOUR sign on October 6. As karmic Pluto zooms into forward motion, you'll emerge from the shadows. If you've been hiding out or dimming your lights, Pluto's course correction turns up the intensity again. A personal project could speed up, especially if you've been blocked by a few obstacles or resistant people who seemed to be undermining your efforts. Have you been considering a style revamp or a major life change? The soul-searching you've done since April 27 (whether you realized it or not) could now pay off, inspiring you to make decisive moves.
Saturn retrograde ends on October 10
The news keeps getting better! On October 10, structured Saturn (your ruling planet) will wake up from a four-and-a-half-month retrograde in Aquarius and your second house of work and money. The tough taskmaster has been plodding through this fiscal zone since March 2020, auditing your budget AND discipline. How can you make your money work harder for you instead of working harder and harder for your money? (Cue fellow Capricorn Donna Summer. #RIP) You may have tightened your belt a few notches in the past couple years due to setbacks or shaky elements in your financial foundation.
Inspector Saturn's job between now and March 2023 is to reveal the cracks in your master plan, especially during retrograde cycles. You may have lost a client or seen a dip in your revenues, or just felt more worried about finances in the face of the pandemic. Maybe a burdensome expense ate up resources or you worked punishing hours because your plate was loaded so high. 
Saturn's goal during this three-year run is to make you lean, mean and GREEN by forcing you to create more cash-positive habits. Caveat: You'll have to pay some dues to get there! Structured Saturn is all about planning and prioritizing. And since it's your galactic guardian, you might just appreciate—dare we say ENJOY—stepping up to this new challenge. Reframe your mindset and tell yourself that you've got this, Capricorn…because you do!
Jupiter and Mercury retrograde both end on October 18
On October 18, expansive Jupiter and expressive Mercury both end their retrograde slowdowns. Whew! Their backspins have hit you in especially sensitive areas for a Capricorn: your work, money and self-confidence. Shake off any shake-ups and set your sights on the present moment—along with the future you want to create. The conditions are now ripe for you to get back in the game.
Revving up the revenue train, bountiful Jupiter wakes up from a four-month retrograde nap in Aquarius and your second house of work and money. Jupiter is making a long visit to Aquarius from December 19, 2020, until December 28, 2021. Since then, your career path began undergoing a major evolution. Have you welcomed it or resisted? Jupiter only visits this chart sector every 12 years, bringing seismic change when it does. Perhaps you've outgrown a line of work, or a source of income dried up. The key, Capricorn, is not to grip tighter but rather to let go and make way for the new. Auspicious Jupiter rules long-distance connections, entrepreneurship and risk. The further outside your comfort zone you stretch, the more opportunity you'll find. 
Withclass="body-el-link standard-body-el-link" action planet Mars making an energetic trine to Jupiter today, its forward-motion course correction can take off fast! For the next two months, Jupiter will speed through this prosperous zone of your chart, bringing new prospects that were outside your scope of imagined possibilities. Your confidence also skyrockets, and you'll remember just how much value you have to offer. Speaking of value—realign with your own cherished principles now and let them guide your next moves.
Open your mind to wild ideas such as an international client, a relocation or a job that involves regular travel, at least when the pandemic winds down. Have you thought about opening your own business or pivoting to a new role in your industry? Entertain it all. When you stop looking for funds in all the same (old) places, you'll be amazed by what you discover. Embrace a "beginner's mind" when it comes to your work, Capricorn!
Same goes for habits and routines that feel stale. Mind drifting when you meditate? Yoga sequences not giving you that energized feeling anymore? Seek out new practices that help you feel anchored and inspired. Since Jupiter rules higher education, a workshop (or even better, a retreat somewhere beautiful) could kickstart a whole new mindful obsession. Some Caps might also return to the hallowed halls of academia—or the modules of an online course—to level up your skill set.
The Aries full moon on October 20 gives you a "personal day" for home and family
Need to pause for a personal cause—or just a well-deserved day of downtime? On October 20, take a timeout from your hustling to touch down at home base or savor a little self-care. The annual Aries full moon will beam into your fourth house of family and emotional foundations. If you've been considering a move or a change in your living situation, these moonbeams can catalyze your plans. For Caps of the parenting set, this maternal moon could bring pregnancy news or an opportunity to bond with your children. A powerful woman could figure prominently into events today or over the next two weeks. Look back to the April 11 Aries new moon for clues of what could reach a key turning point now.
Mars-Pluto square on October 22
Some career chaos could erupt on October 22, when hotheaded Mars, which is iclass="body-el-link standard-body-el-link" n Libra and your professional tenth house for another week, clashes in a stressful square with powerhouse Pluto in Capricorn. Your own vision could be at odds with the group's, or you may lock into a power struggle with a person in a position of authority. Where are YOU feeling trapped by rules, roles and responsibilities? Your soul might be longing for some freedom of expression, yet crushing demands and deadlines are thwarting that. Instead of having a meltdown (if that's avoidable), use this jarring come-to-the-light moment to STOP doing things that sabotage you personally and professionally. Saying no to what doesn't work might be the simplest first step. You don't have to carry the weight of the whole world, Capricorn!
Scorpio season starts October 22
Levity arrives on October 22, when the Sun shifts gears into Scorpio and your eleventh house of groups, teamwork and technology. Step away from your desk and go mingle. You'll accomplish more when you focus on "who you know" rather than "what you do." Of course, demanding Mars will remain in your career sector until mid-November, so there's still plenty on your plate. But now you can mix it up a bit more! When Mars moves into Scorpio on October 30, teamwork will be catalyzed. Between now and mid-December, a splashy launch, especially of any digital projects, could grab hold of public attention!
Your biorhythms might be all over the map this month with Venus hunkered down in Sagittarius and your twelfth house of rest and fantasy from October 7 until November 5. Simultaneously, lusty and driven Mars is revving through Libra and your ambitious tenth house until October 30. Talk about dueling desires! This could be so jarringly divergent that you run hot and cold. Easy does it, Capricorn! Don't put too much pressure on yourself to figure out "where things are going" right now. Just relax into whatever IS happening and trust that clarity will come—even if you have to wait for it when part of you just wants to know right now.
With energizing Mars in your career house, you could have a LOT going on at work too, which can make it hard to get into that slow and sensual groove. And "leaving it at the office" won't be that simple. If the object of your affection happens to be connected to your job, well, that's just more midnight oil to burn. Do your best to be clear about what's really going since Venus in your fantasy sector can unspool some tempting (or paranoid) storylines!
Plain and simple, October could be one of your most successful periods this year. With the Sun and unstoppable Mars both in Libra for the lion's share of the month, your tenth house of career and success is ablaze. Throw in the October 6 Libra new moon, and opportunity won't just come knocking; it'll barge down your door. And while it won't take "no" for an answer, you may still need to assertively pump the brakes if you feel rushed. Mercury is retrograde in Libra until October 18, which could delay or derail some of your plans. Don't sit around waiting for an answer from the decision makers though. Keep yourself busy making headway on your goals and politely ping them—but don't pressure or force it. Who knows? There could be something even better headed your way.
Finances pick up this month too as abundant Jupiter (October 18) and restrictive Saturn (October 10) end their retrogrades in Aquarius, which rules your second house of work and money. All in all, you could have more cash in your coffers for the holidays if you play your cards right. But please, discipline yourself and don't spend it all in one place! 
Love Days: 21, 26
Money Days: 6, 14
Luck Days: 4, 12
Off Days: 24, 29, 10
This content is created and maintained by a third party, and imported onto this page to help users provide their email addresses. You may be able to find more information about this and similar content at piano.io