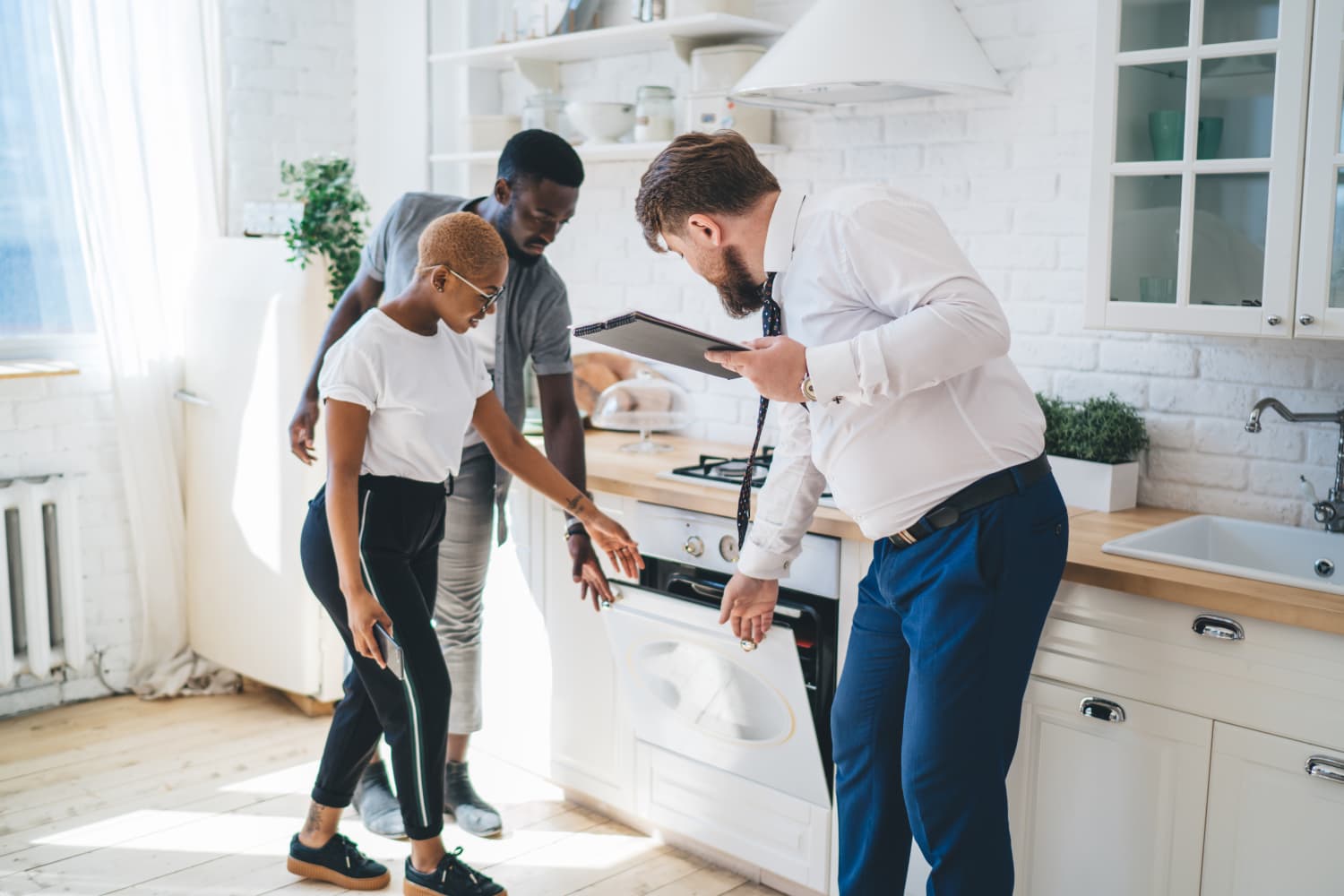 20 years ago, home inspector Joe Mazza — who also hosts of HGTV's new show "Home Inspector Joe" — temporarily went blind and could no longer rely on using his vision to do a thorough home inspection. As a result, Mazza learned to use all of his senses on the job, including sniffing out problems (literally).
Mazza developed a condition called Keratoconus, an eye disease affecting the cornea's structure, which resulted in going blind for a year and a half. He tried various procedures before finally having two cornea transplants, which helped him be able to see again. However, he told Apartment Therapy that during the time that he lost his vision, his other senses were more sensitive, especially one of them. "My sense of smell kicked in," Mazza recalled. "It's pretty wild."
In one of the episodes of "Home Inspector Joe," the host asked his clients, "You guys smell a musty type of smell in here?" while touring a home, joking that people call him "the sniffer." He goes on to detect mold in the house using just his sense of smell, and encourages other homeowners to use all their senses to do the same. 
"Especially in a basement or an attic, being able to smell if it's musty…being in my business it has every pro you can think of," he said. Mazza remembered a time when he walked by a gas hot water heater and smelled a gas leak, and he was able to help someone get it resolved quickly. For those interested in purchasing a home, this is an extremely helpful first step in uncovering any major problems before you even bring in a home inspector.
If you're wondering where to start, Mazza said to bring a notebook and record any odd smells while you're touring a home, and let your sight, smell, and hearing guide you toward any potential issues — following your instinct and taking photos of any of those things, when it makes sense.
"Bring them back home and send them to a contractor you know or a friend before you even waste your time," Mazza said. If you get to the stage of bringing in a certified home inspector, they will also be able to give a detailed report of these findings as well. In the end, trusting your nose will help you sniff out a doozy of a deal and perhaps save you thousands of dollars in repairs before you begin the buying process.
For more tips from Mazza aka "the Sniffer," check out his new show on HGTV or follow him on social media.
"Home Inspector Joe" airs new episodes every Wednesday at 9/8 central on HGTV