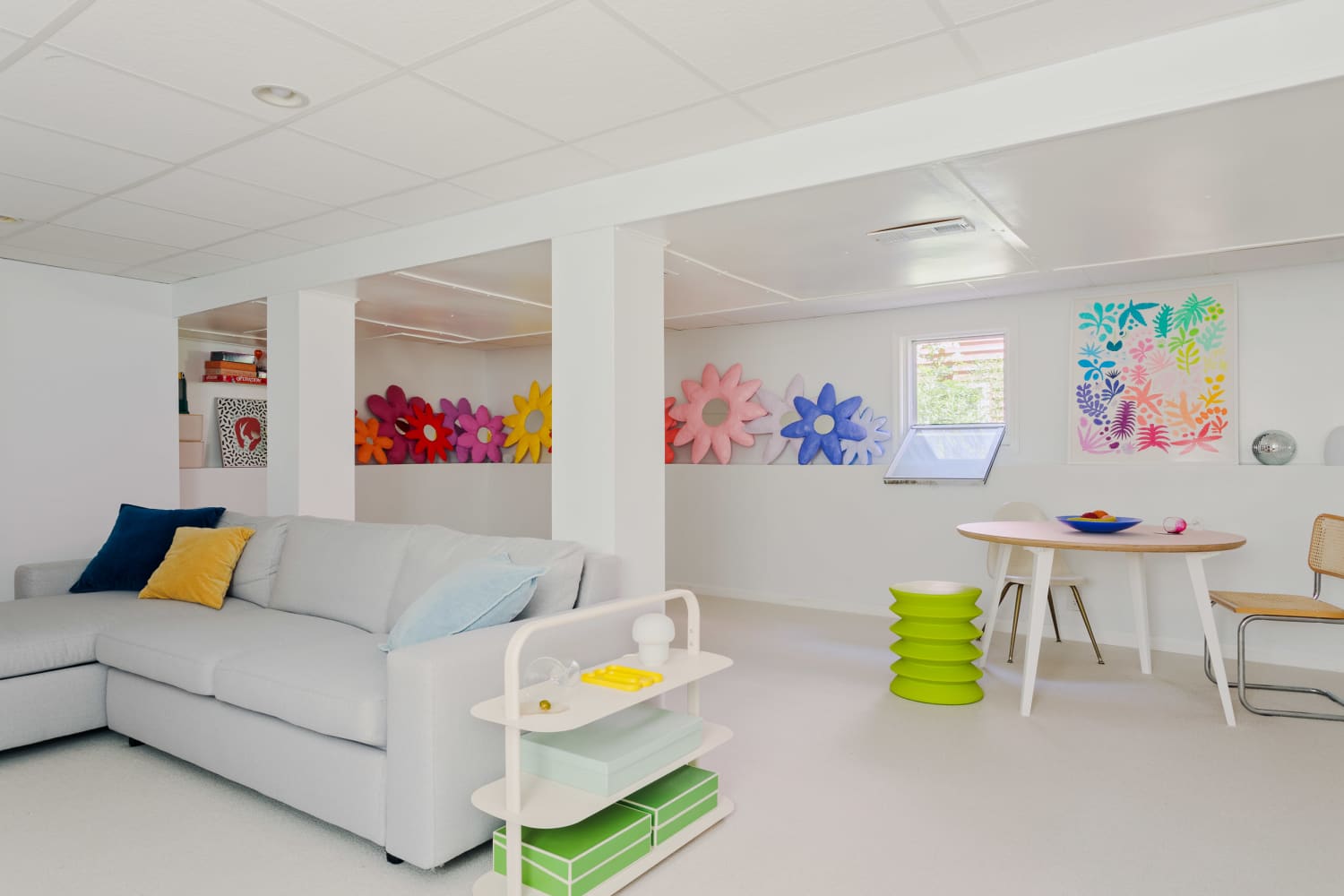 published about 6 hours ago
We independently select these products—if you buy from one of our links, we may earn a commission.
I remember when Instagram first rolled out advertisements. The first ads had cycled through on a summer weekend, and my friends and I were comparing what we'd seen: I'd gotten a luxury car ad, while my husband had gotten an ad for McDonald's. "Clearly, Instagram thinks you're more high brow," he joked. Little did we know the future held many, many ads, and that increasingly, they'd be tailored to our very specific interests. 
I'm not a big shopper and definitely not an impulsive online shopper, so Instagram ads are mostly just something I quickly flick out of sight. The sponsored posts have become so ubiquitous, you hardly even see them. If I do take notice, it's usually to bristle at the realization of how closely my internet browsing is being tracked by Instagram. However, last September an ad broke through the din — promoting a shoe rack, of all things. 
This wasn't just any shoe rack; it was a sleek-looking model made from powder-coated metal that would actually enhance the aesthetics of my entryway. I wrote a book about small space living, and this shoe rack checked off all my criteria for a home purchase. Plus, it made me imagine never tripping over kid shoes again. The photo styling and graphic design possessed that distinctly millennial, direct-to-consumer aesthetic (think pale pink and sans serif fonts), but gosh, I liked this thing. I clicked through. I found my desires quickly quelled by the $174 price tag, but The Rack stayed on my mind.
I texted my two friends, who are also home design writers, to tell them about getting seduced by The Rack. None of us had heard of the brand Open Spaces before, but quickly my two friends were also fed the ads from the same brand — and texted me to let me know. It became a thing: We'd snap a screenshot whenever The Rack appeared in one of our feeds. Finally, in June, after another sighting, I said to myself, "You clearly like it… just get it already." I texted the design friends to say I was taking the plunge. Of course, it was sold out, so I added my name to the "waitlist."
In September, I got an email letting me know The Rack was back in stock — but still (!), I hesitated. I texted my pals, and one friend assured me, "You can always use it as a plant stand if it doesn't live up to your shoe-organizing standards." I also figured if they sell out regularly, I could recoup my costs on Craigslist if I didn't. Nearly a year later, I bought the darn thing, but still I wondered was this just a manufactured desire? I hadn't had "shoe rack" on my list of needs for my home. 
The Rack arrived in a timely fashion, and even as I opened the box, I was impressed: The packaging was thoughtful, designed without any styrofoam or plastic, save for a couple of baggies. The box is even cleverly designed to help you steady the shelves as you assemble it solo. I had The Rack together in a jiffy.
The Rack is sturdy but not too heavy, and it's definitely a step up design-wise from anything I could have purchased from a big box store (even my husband commented on its good looks). The Rack gets the job done: Shoes get put away, and our entryway feels less cluttered. Thanks to the top handle, I can even easily move it (shoes and all) to vacuum underneath. The price is maybe a bit high for the materials, but I think the extra cost feels justified when you consider the quality of the design. 
Still, I have a nagging feeling that the algorithm worked its magic on me. Through some calculation of the accounts I follow and the things I have "liked," Instagram knew I would be susceptible to the charms of The Rack. Perhaps I lingered a little longer that first time I saw The Rack, and the cogs inside of my phone knew to keep surfacing The Rack every few months until finally I would cave. I'm happy with my purchase — no regrets! — but I do feel I am a victim of today's world of manufactured desire. 
Have you ever been tempted to buy a home item from Instagram? Was it everything you hoped it would be?