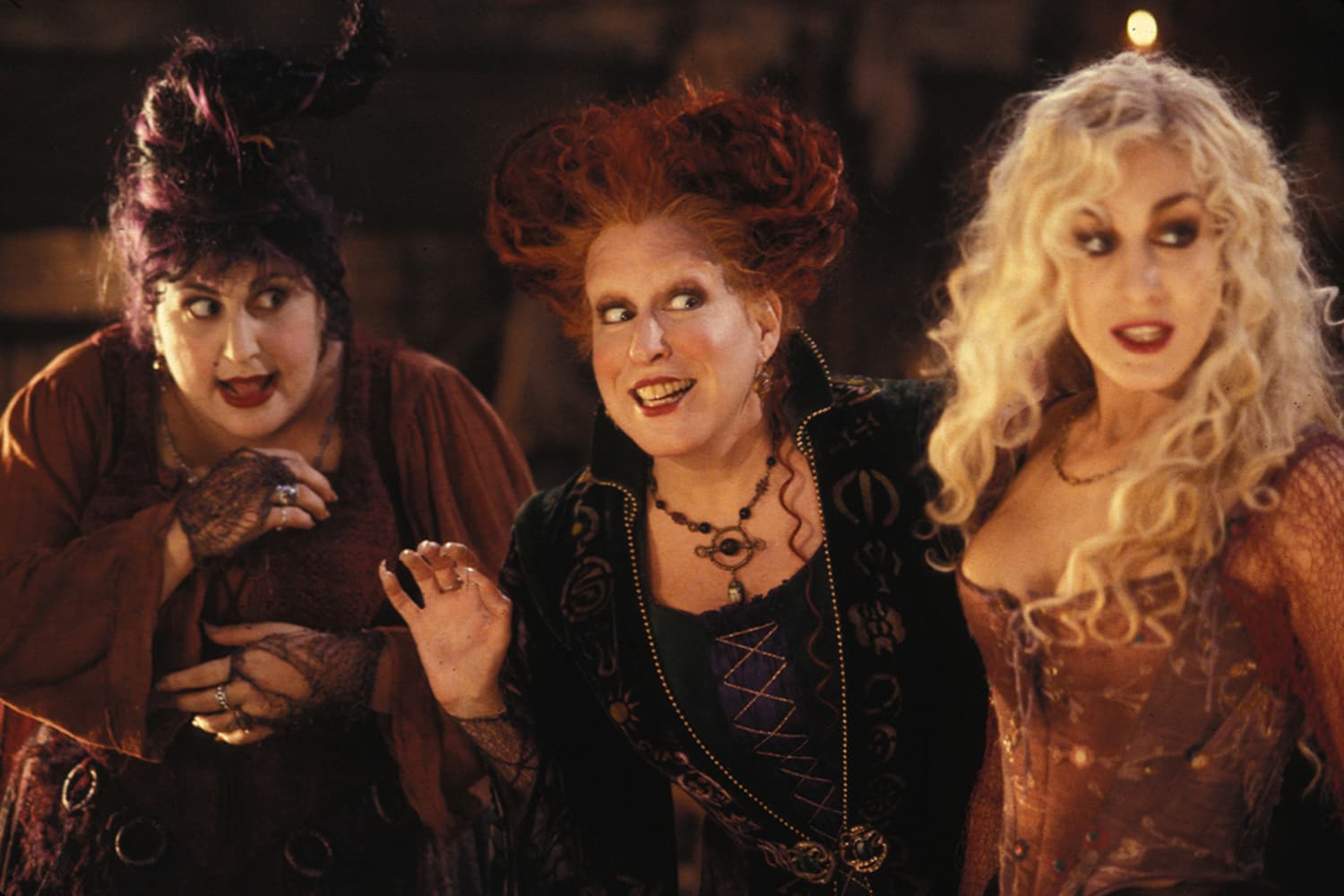 published about 7 hours ago
We independently select these products—if you buy from one of our links, we may earn a commission.
Halloween movies aren't just about which one has the biggest scare factor. There are, of course, some pretty creepy movies that are definitely kid-friendly but are also a perfect watch for those grown-ups who can't quite stomach the likes of "Halloween" and "Paranormal Activity" (me).
From the much-loved classics to the newer motion pictures on the scene, USDish did some research to find the most-searched-for childrens' movies in each state. The team gathered a list of kids' Halloween movies rated PG or G and used SEMRush to find the movies that had the highest keyword search ranking, before inputting the movie names into Google Trends.
Read on below to see if your favorite made the cut…
Jinkies! Shaggy, Scooby, Fred, Velma, and Daphne have won the hearts of Americans, with "Scooby-Doo" coming in as the most-searched movie in 13 states—including Ohio, Michigan, Minnesota, and Alabama.
The 2002 live-action movie follows the Mystery Inc. gang as they head to Spooky Island to do what they do best—solve mysteries and defeat monsters. All together now: "And I would have gotten away with it too if it weren't for you meddling kids!"
Another hugely popular pick is 2009's "Coraline", which took the top spot in 11 different states. It seems as though button eyes are in throughout the West, with "Coraline" taking first place in Washington, California, Nevada, Utah, and Arizona. Other fans include New York, New Jersey, Illinois, Kentucky, and Georgia.
The original "Ghostbusters" movie may have been released in 1984, but it's still a popular choice today in eight states. Another '80s classic, "E.T.", is the most popular kids' Halloween movie in Florida, Hawaii, Maine, and Maryland.
The East Coast is gearing up for the much-anticipated release of "Hocus Pocus 2", as the original movie took the crown in four states—Rhode Island, Connecticut, West Virginia, and Massachusetts.
As for those movies that reigned in just one state: "The Addams Family" in Montana, "Hotel Transylvania" in Wyoming, "Gremlins" in North Dakota, and "Halloweentown" in Oregon.