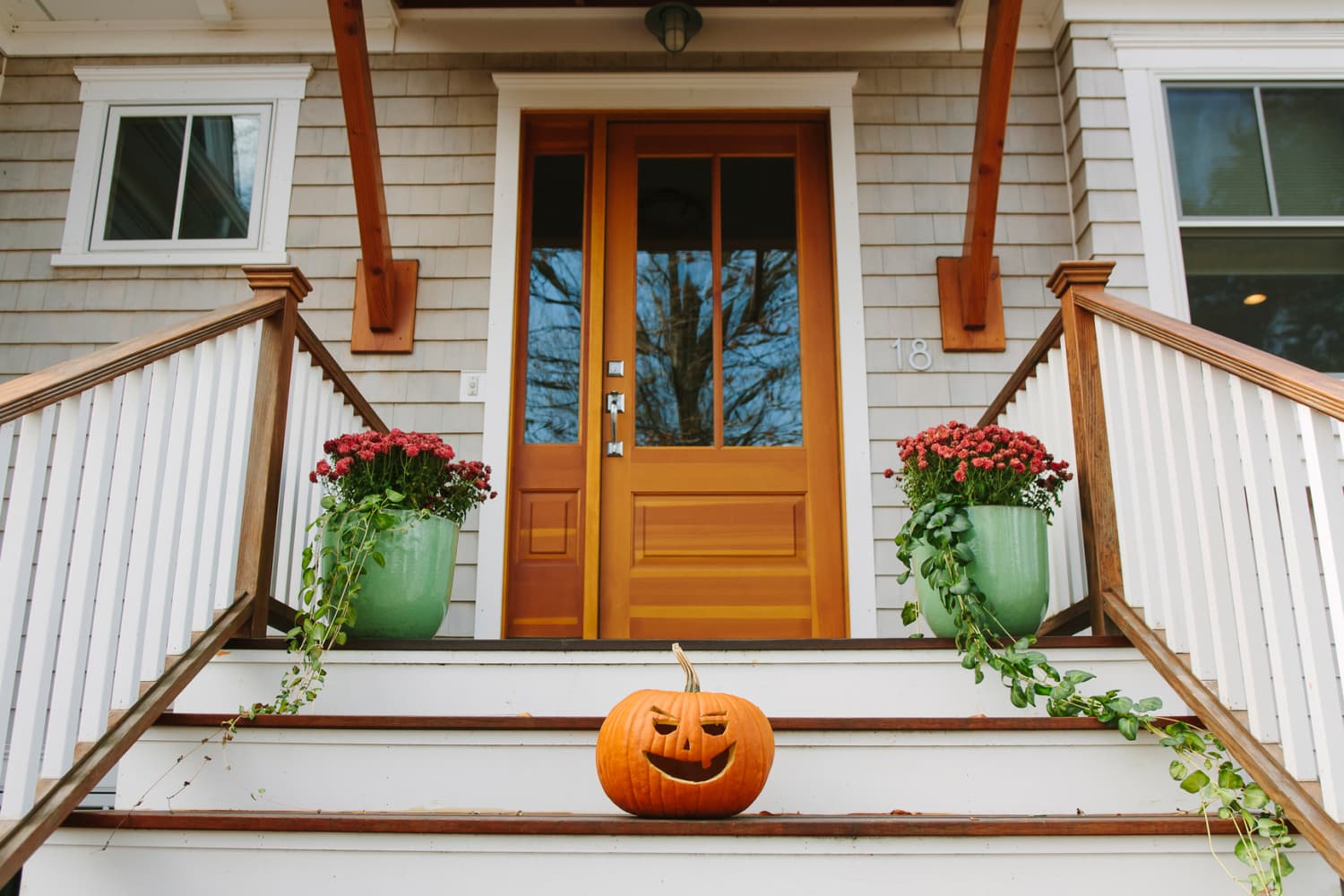 We independently select these products—if you buy from one of our links, we may earn a commission.
When you think of Halloween, what's one of the first things that come to mind? For me, it's jack-o'-lanterns. Nothing screams spooky season like carving out a pumpkin (and then using the delicious flesh to cook up a warming pumpkin soup).
There are so many possibilities for jack-o'-lantern designs, whether you like to stick to a traditional toothy smile, or something a little more intricate. No matter your favorite style, when you're looking for some pumpkin inspiration, where better than Pinterest to get some creepy ideas?
Kitchen retailers Magnet.co.uk took to the photo-based app to discover the most popular pumpkin carving patterns, analyzing Pinterest boards and saves to narrow down the designs with the most engagement.
The most popular jack-o'-lantern design with 105,668 Pinterest saves is an "I see you" pumpkin, which means creatively carving out your pumpkin to resemble a giant eyeball. To achieve this super-cool design, hollow out a larger orange pumpkin and carve out an eye shape. Then, place a smaller white pumpkin inside, grab some Sharpie markers, and draw on an iris and a pupil.
Next up, with 73,989 saves and taking the silver medal for most popular pumpkin designs are… pampered pumpkins. Yes, really. More cutesy than creepy, these pumpkins are enjoying a relaxing day at the spa. Paint on a pastel-colored face mask, stick on a couple of cucumber slices, and you're good to go.
Things get a little more spooky in third place, with Headless Horseman-inspired pumpkins receiving 72,422 saves. Fourth on the list is owl pumpkins, with 64,915 saves. A classic pumpkin carving design, there are many owl stencils available. This "Owl in the Woods" stencil is a favorite on Etsy.
Other popular designs include aesthetic pumpkins (62,438 saves), pumpkin skull (47,474 saves), Disney pumpkins (31,093 saves), and bats and stars pumpkins (27,942 saves).