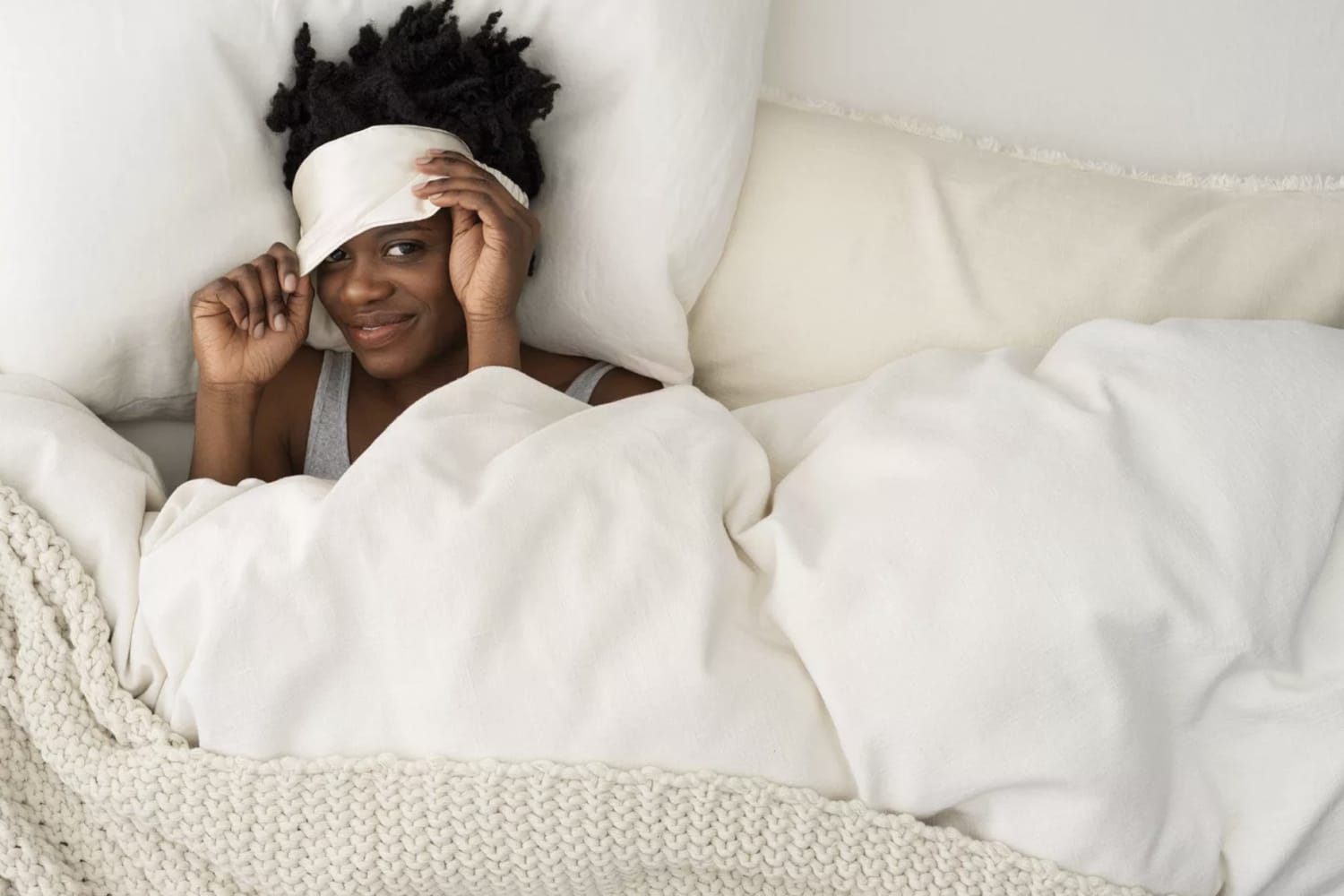 We independently select these products—if you buy from one of our links, we may earn a commission.
To know me is to know cozy season is my favorite season for so many reasons. I love re-watching classic romance movies and cuddling on the couch with my dogs and my boyfriend. So every year, as the temperatures drop, I pull out a box with all my seasonal essentials — including my favorite throw blankets. Last fall, I discovered a new favorite blanket from Target, and it's too good not to share because they're still available this year.
Often times, throw blankets can be pretty modest in size and not always big enough to share. They're usually just big enough for one person and perfect for a quick nap. Let me tell you though, in my house, all four of us (including my two dogs!) like to lay out on the couch together so the typical blanket just won't cut it. One of the best things about this blanket from Target is that it's huge. That's probably because it's technically a bed blanket. It comes in two sizes, Full/Queen and King, but honestly either would work. I have the Full/Queen sized blanket, and all four of us are comfortable cuddling underneath it for hours on end.
On top of the generous sizes available, these blankets also come in an assortment of soft, pretty neutral tones like sage green, clay, and natural beige. I have actually two of these blankets: one is neatly folded and laid across my bed for decorative purposes. The other is always readily available on the sofa, and it's equally as good looking as it is functional. If you aren't already sold, these blankets are also machine washable, so you can use yours as much as you like. If you're looking for a nice blanket but have a lower budget, Target also has some decent ones for just $10. If Target is your go-to for things like candles and decor, go ahead and add these blankets to your list, too. You won't be disappointed.