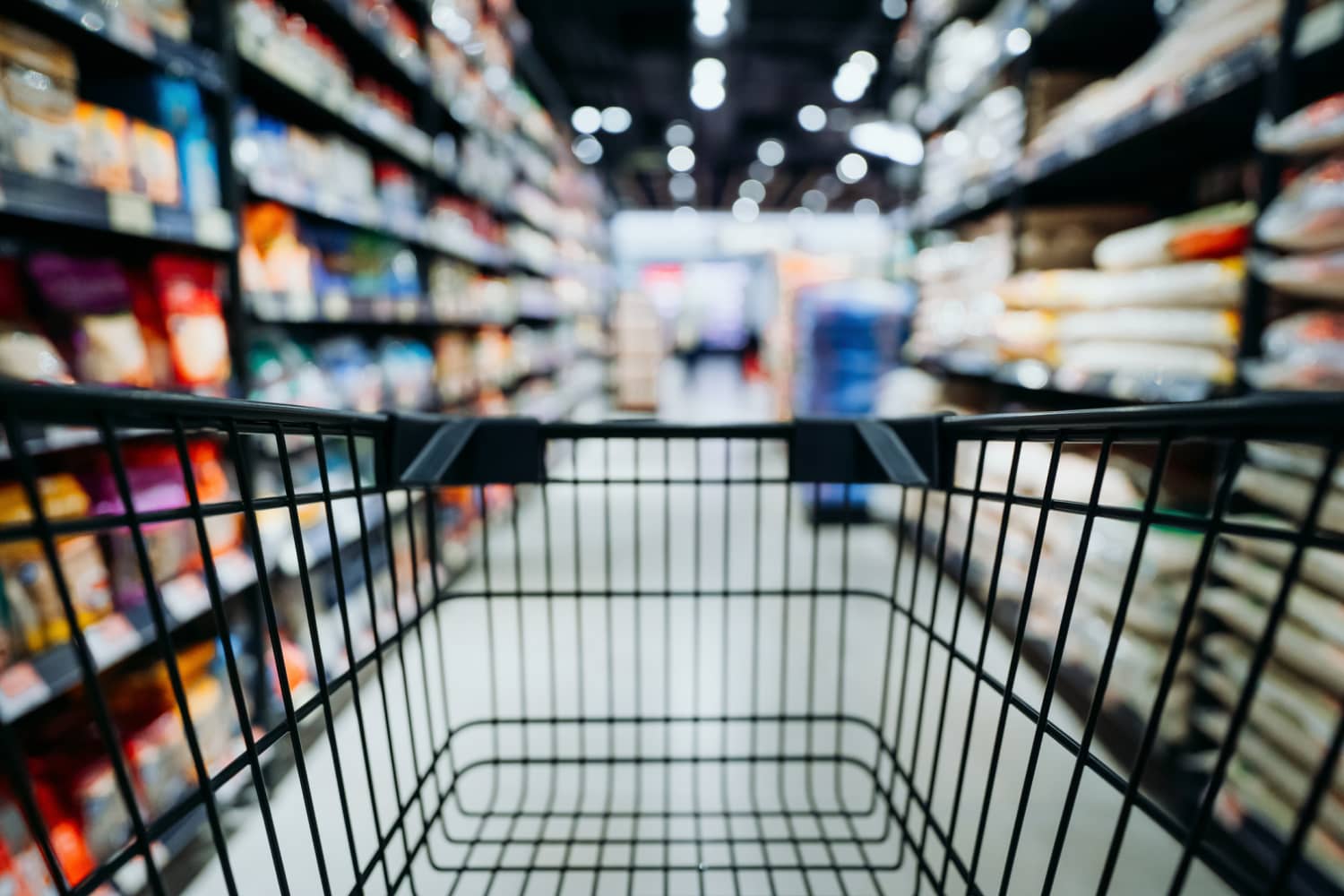 We independently select these products—if you buy from one of our links, we may earn a commission.
Whether you love or hate grocery shopping, there's one aspect of the task that's always a pain: carrying grocery bags. It can be particularly daunting if you live in a city without a car or an apartment building without an elevator — especially if you're shopping for more than one person! While grocery bag carriers are handy (we love this $13 option!), they aren't always ideal for walking long distances. Luckily, the Pipishell Shopping Cart exists and will save you from hauling one more heavy grocery bag home.
Affectionately referred to as "granny carts," personal shopping carts can be a lifesaver, no matter what age you are. While we've noted some of our other favorite foldable shopping carts before, the Pipishell cart has a classic design that won't steer you wrong. Don't just take our word for it — it also has over 2,000 five-star reviews on Amazon!
"I live in a 2nd floor apartment with an elevator and I love this. I put it in my back seat & all my groceries in my reusable bags in the trunk & when I am ready, I just unfold it, load it up & make one trip!" one reviewer wrote, saying that they couldn't get by without it. Another reviewer commented that they use it to carry heavy items like bottled water or big bags of birdseed and dry dog food. Many others were surprised by its size and capability of holding entire grocery hauls or large loads of laundry.
Its durable iron tube design includes a sturdy cart and a wide base, capable of holding over 60 pounds. It also features a comfy grip and adjustable handle, so you can modify it depending on your height. And don't worry about being stuck with a clunky cart when it's not in use — it easily folds up to a compact size, ideal for putting in the back of your car or storing in a closet.
"Very lightweight and easy to maneuver. High quality materials used. I've had carts before and this one is the best I've used," read another review, echoing many others who appreciated the fact that it weighs just over two pounds and is easy to move.
If you're like me, you'll be so excited to pick up this cart to finally stock up on all the cans, jarred pasta sauces, water bottle cases, and any other heavy item your heart desires!