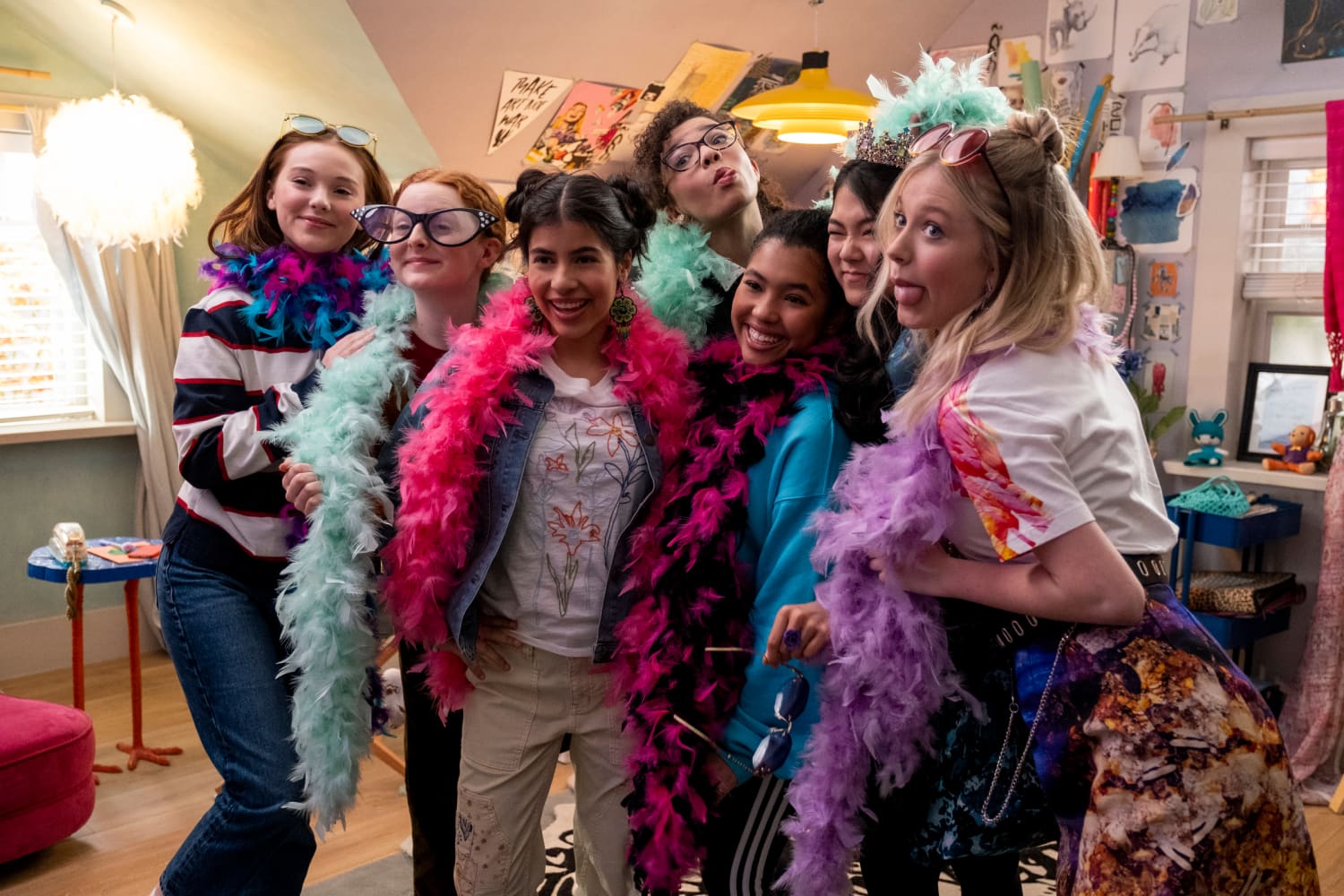 We independently select these products—if you buy from one of our links, we may earn a commission.
Adapting Ann M. Martin's beloved book series and updating it for a modern audience on Netflix was as great of an idea as feminist icon Kristy Thomas' to start the Baby-Sitters Club in the first place.
Because of its nostalgia factor, smart writing, excellent young cast, and its unbelievably heartwarming tone, "The Baby-Sitters Club" is loved by people of all ages. If you've already sped through both seasons of the wholesome series, here are six more shows that you might enjoy.
This John Stamos-led sports comedy focuses on disgraced college basketball coach, Marvyn Korn, who ends up taking a job coaching at a private all-girls high school. The girls on the basketball team may have their issues but are (eventually) there for one another, much like another group of gals. But the show really shines when it comes to the relationship between Coach Korn and his team, as they all teach each other some lessons they could stand to learn.
Available to watch on Disney+.
"Julie and the Phantoms" is a Netflix musical comedy that tells the story of Julie, a teen grieving her mother, who starts playing music with three ghosts from a '90s band who died before their big break after eating some bad street hot dogs. The premise is silly — you read the part about musical ghosts and deadly hot dogs, right? — but the tone of this PG series is just as wholesome and heartwarming as "The Baby-Sitters Club."
Available to watch on Netflix.
For a drama that puts precocious kids front and center, try Apple TV+ mystery "Home Before Dark." Inspired by a true story, it follows nine-year-old Hilde Lisko as she and her family move back to her father's hometown, and she decides to dig into a cold case that her father was involved in as a kid. In the lead role of Hilde, Brooklynn Prince is especially compelling.
Available to watch on Apple TV+.
If you're interested in more shows with famous young heroines from literature, watch the critically-acclaimed "Anne With an E." The Canadian coming-of-age series is an adaptation of Lucy Maud Montgomery's classic "Anne of Green Gables" and tells the story of Anne, an orphan adopted by siblings whom run a farm in the 1890s.
Available to watch on Netflix.
Looking for a show that will fill your heart with just as much — maybe more — joy as the BSC? Do yourself a favor and watch YA holiday rom-com series "Dash & Lily." Also based on a book series, "Dash & Lily" is about two lonely teens in New York City who connect over the holiday season by way of a notebook and series of dares. It is heartwarming, lovely, and fun, and if you're looking for a little bit of early holiday magic, you won't regret turning this on.
Available to watch on Netflix.
If you can't get enough of Marc Evan Jackson who plays Mary Anne's dad, Richard Spier, on "The Baby-Sitters Club," wait until you see him as Kevin Cozner, Captain Raymond Holt's husband, on "Brooklyn Nine-Nine." The hit FOX-turned-NBC comedy just wrapped up its eight-season run, but that doesn't mean you can't relive the silly shenanigans. So many Halloween Heists await you!