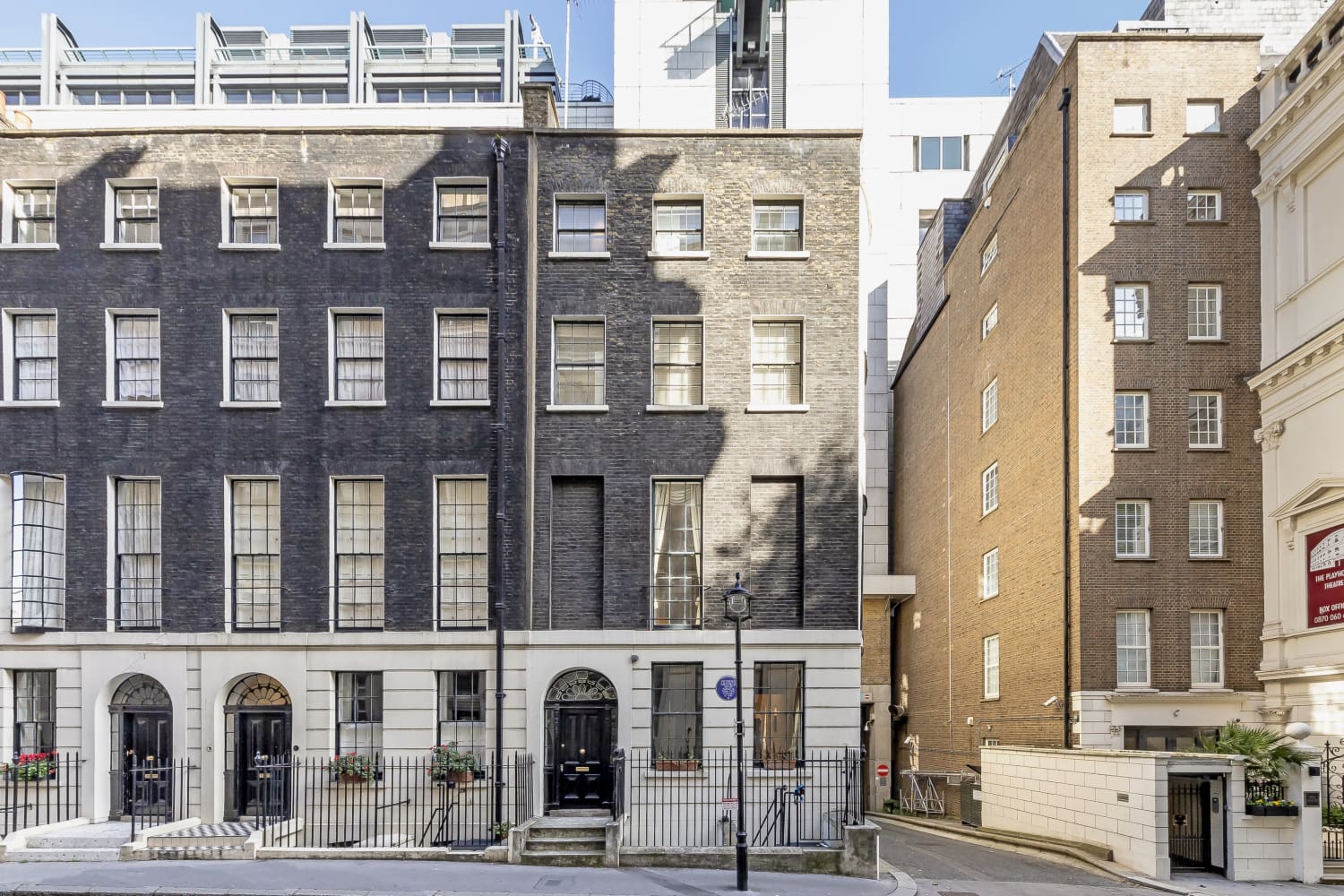 published about 1 hour ago
We independently select these products—if you buy from one of our links, we may earn a commission.
In 1849, two years prior to the release of Moby Dick, American-novelist Herman Melville headed to London. It was then that he moved into a grand six-storey townhouse located in London's Westminster, ultimately serving as the writing room for his most famous novel.
Today, the house is available to rent—complete with a blue plaque to mark the time Melville spent here.
The property, which is located between the Strand and the then unembanked River Thames, stands on Craven Street in the renowned W2 postal code area. A Grade II-listed bulding, the Georgian residence spans across six floors and covers covering 4,400 sq. ft, with five bedrooms and five bathrooms. Two kitchens provide ample room for cooking and entertaining, and the first floor reception room has 3.5m high ceilings. Entry is through a welcoming hallway that leads into a double reception room… the perfect location to host a book club. Pick of the month? Make it Moby Dick.
While the home has been recently renovated with floor-to-ceiling windows, light wood cabinetry, and black marble countertops, the property features some of its original charm, including a fireplace from 1792.  Vintage-style decor and whimsical accents add depth and character to the house, while the neutral-hued bedrooms give a bright and airy feel to the space. Scroll through the photos below to see the property in all its glory.
The property's most impressive feature is a magnificent square roof terrace that provides unobstructed views of the London Eye and the River Thames. On New Year's Eve, the road is closed off to the public, but residents are provided unlimited tickets for guests to see the firework display from one of the best vantage points in London.
"This beautiful Georgian townhouse in Westminster has it all: heritage, character and incredible views of London's landmarks," says Lazarus Demetriou, Director of Dexters Fitzrovia, in a press release announcing the listing. "Newly renovated with high ceilings and light on three aspects, it offers the perfect contemporary family home in one of London's most exclusive locations."
For literature lovers, the townhouse will be the ideal place to bask in a little bit of history—it may even inspire you to write a best-selling novel. At £19,500 (equal to $26,700 at the time of writing) per calendar month, it may be best suited to those who have already made the New York Times Best Seller list.